Does Vaccination affect Long-Haul Symptoms of COVID?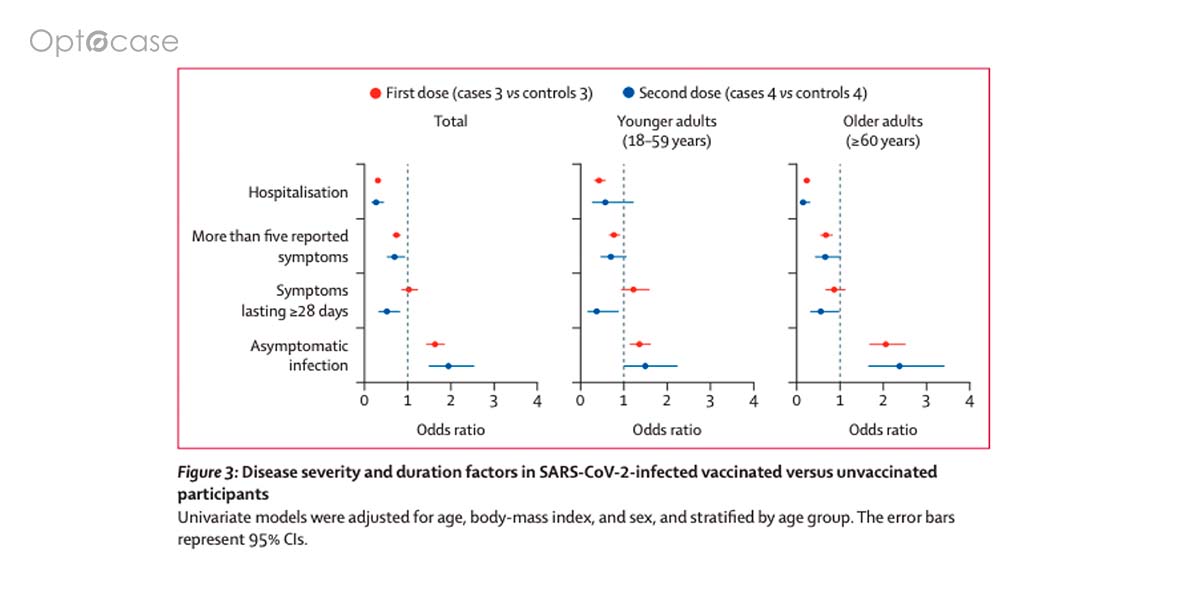 Discussion
A person asks about the effect of vaccination of the potential long-term symptoms of covid. You find this graph in the Lancet Infectious Disease.
In today's journal club, we review a paper from researchers from the UK who are analyzing data from the COVID Symptom Study App. This study was a case control study looking at risk factors for breakthrough infection rates in patients who received vaccination.
The researchers noted that over 0.5% of patients had a breakthrough infection after their first dose and the prevalence of infection was 0.2% after receiving a second dose. Immunization also lowered the risk of hospitalization and halved the risk for infection that lasted greater than 28 days.
In this journal club's accompanying 16 min. video, we'll review:
The difference between an efficacy and effectiveness study
How a reduced risk can never go to zero (in mathematical and financial terms)
What logistic regression means
Article
Evaluation of Intravitreal Aflibercept for the Treatment of Severe Nonproliferative Diabetic Retinopathy Results From the PANORAMA Randomized Clinical Trial
David M. Brown, MD; Charles C. Wykoff, MD, PhD; David Boyer, MD; Jeffrey S. Heier, MD; W. Lloyd Clark, MD; Andres Emanuelli, MD; Patrick M. Higgins, MD; Michael Singer, MD; David M. Weinreich, MD; George D. Yancopoulos, MD, PhD; Alyson J. Berliner, MD, PhD; Karen Chu, MS; Kimberly Reed, OD; Yenchieh Cheng, PhD; Robert Vitti, MD