Introduction
Guest Lecturer
Michel Belliveau,
MD, FRCSC
Oculoplastic & Orbital Surgery Specialist
President, Canadian Society of Oculoplastic Surgery
Dept. of Ophthalmology, University of Ottawa & The Ottawa Hospital
Learning Objectives
How to improve recognition of the 6 most common benign eyelid lesions
How to improve recognition of basal cell carcinoma
How to identify lesions that are prone to misdiagnosis
Course Description
This case-based lecture walks viewers through the most common eyelid lesions and how to recognize basal cell carcinoma.
The video covers the following topics:
Differences between Benign vs. Malignant lesions
Detailed description of top 6 benign lesions
Overview of pigmented skin lesions
Description of malignant lesions
Quick Question
Before moving on to the video, take a moment to examine this photo and choose your diagnosis below.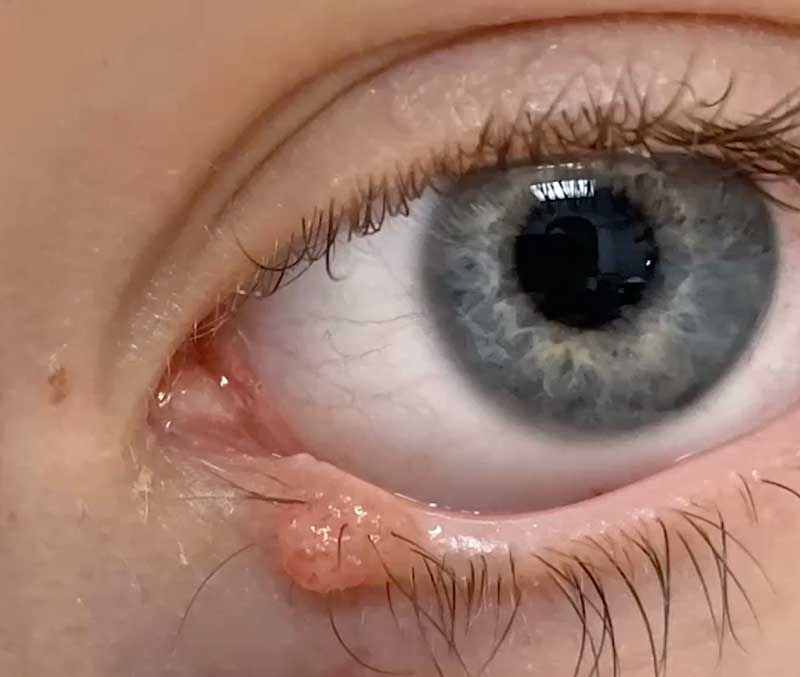 Nevus

CORRECT

This case will be reviewed during the video (at 41:31).
Access Full Case Content
Get full access to the content of this case. Purchase this case now for $39. Plus, save when you buy 3 cases.