A 45-year-old woman presents with a 5-month history of blurred vision. You obtain an OCT.
What abnormalities are noted on the OCT?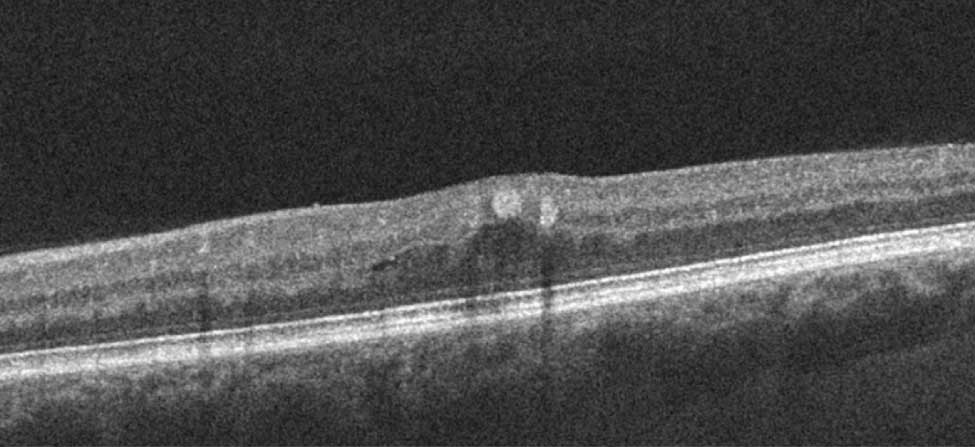 The presence of an epiretinal membrane

Presence of an epiretinal membrane. An epiretinal membrane can be seen with diabetic retinopathy. If located, it is seen on the surface of the retina. It may or may not be associated with retinal distortion and macular hole formation.

Hyperreflectivity consistent with exudate

Correct

Hyperreflectivity consistent with exudation. Exudate which is due to lipoprotenacous material depositing in the retina is very hyperreflective and may be associated with deeper retinal shadowing.

Vitreous hyperreflectivity consistent with vitreous hemorrhage

Vitreous hyperreflectivity can be seen in patients with significant vitreous hemorrhage. This not seen here as the vitreous is optically clear.

Poor vision as the ellipsoid layer is absent

Poor vision as the ellipsoid is absent. The integrity of the ellipsoid layer and other retinal layers is correlated with visual acuity. Here, however, the ellipsoid is intact throughout the OCT image.