OCT Tip 238 was originally published on July 22th, 2022.
This 64-year-old has blurred vision. Why?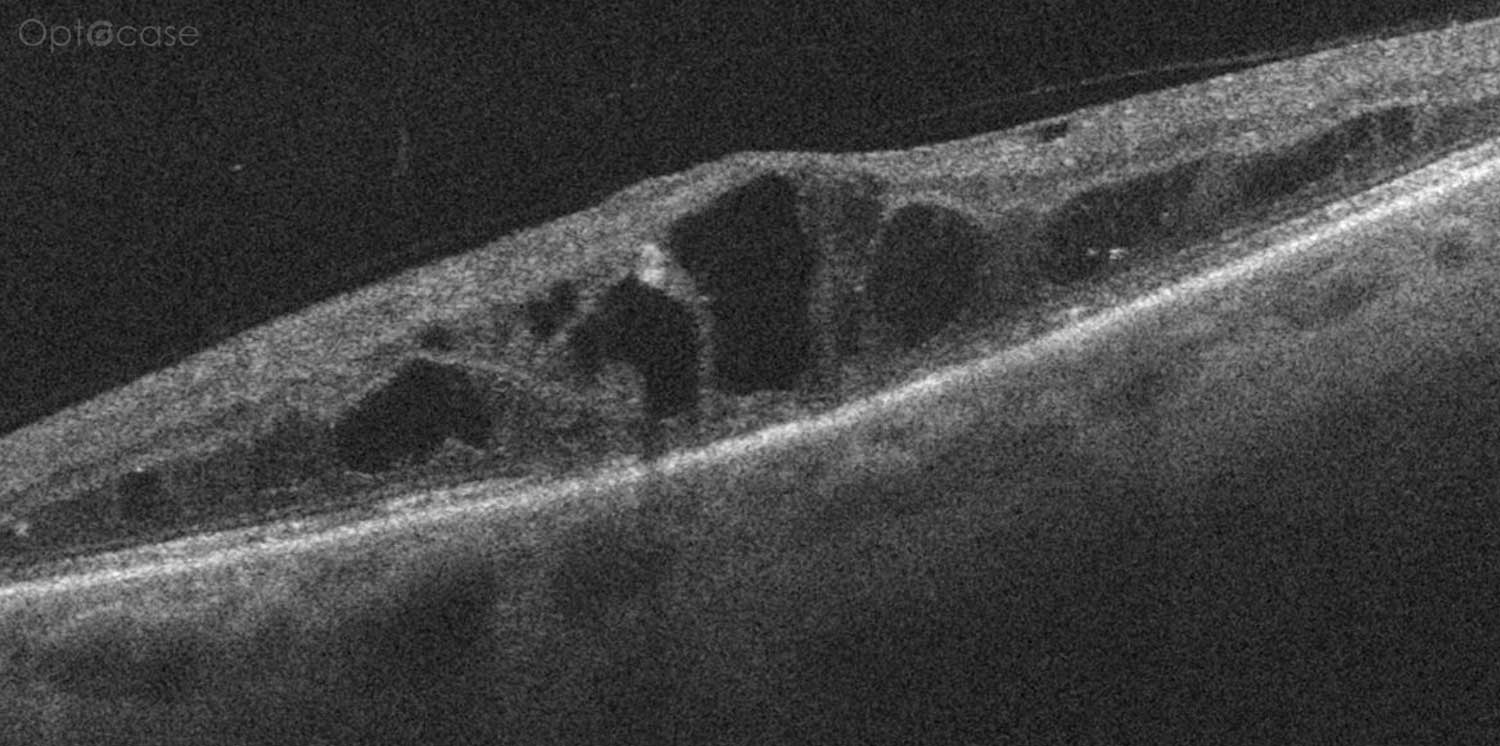 Analysis
In this image there are significant areas of pockets of hyporeflectivity in the retina consistent with cystoid macular edema. There is also the presence of a hyperreflective lesion in the inner retina, consistent with a micro aneurysm. The patient was known to have a history of malignant melanoma treated with plaque radiotherapy (video).
The patient was diagnosed with radiation retinopathy.
In this tip's accompanying 11 min. video, we'll review:
Causes of cystoid macular edema
Presentation of radiation retinopathy
Reinforce when to think/ask about a history of radiation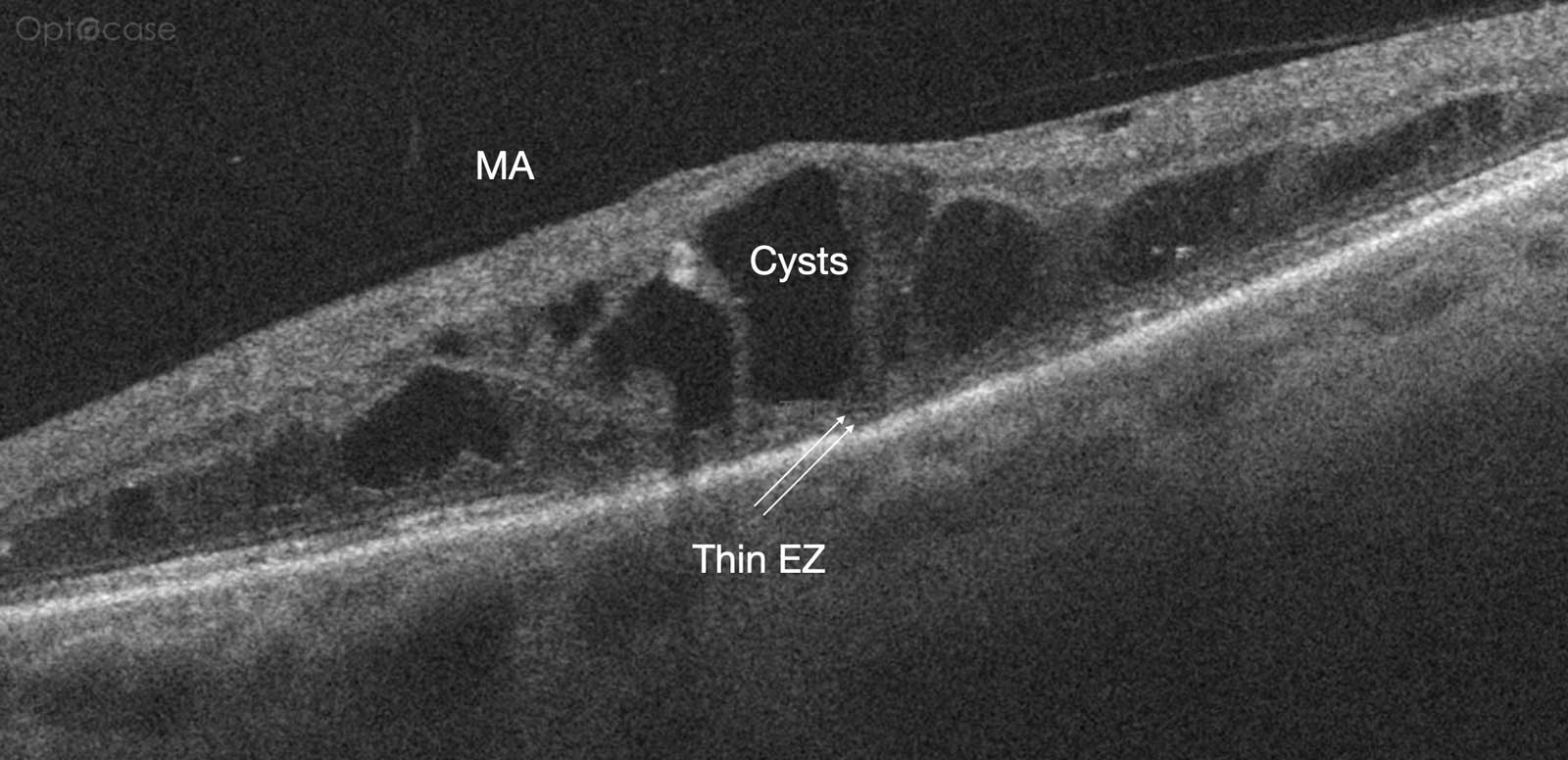 OCT Tip
In a patient with cystoid macular edema, always consider the possibility of radiation retinopathy.
Not receiving our tips yet? Subscribe to receive them straight to your inbox.