A patient presents with new floaters after glaucoma surgery. Why?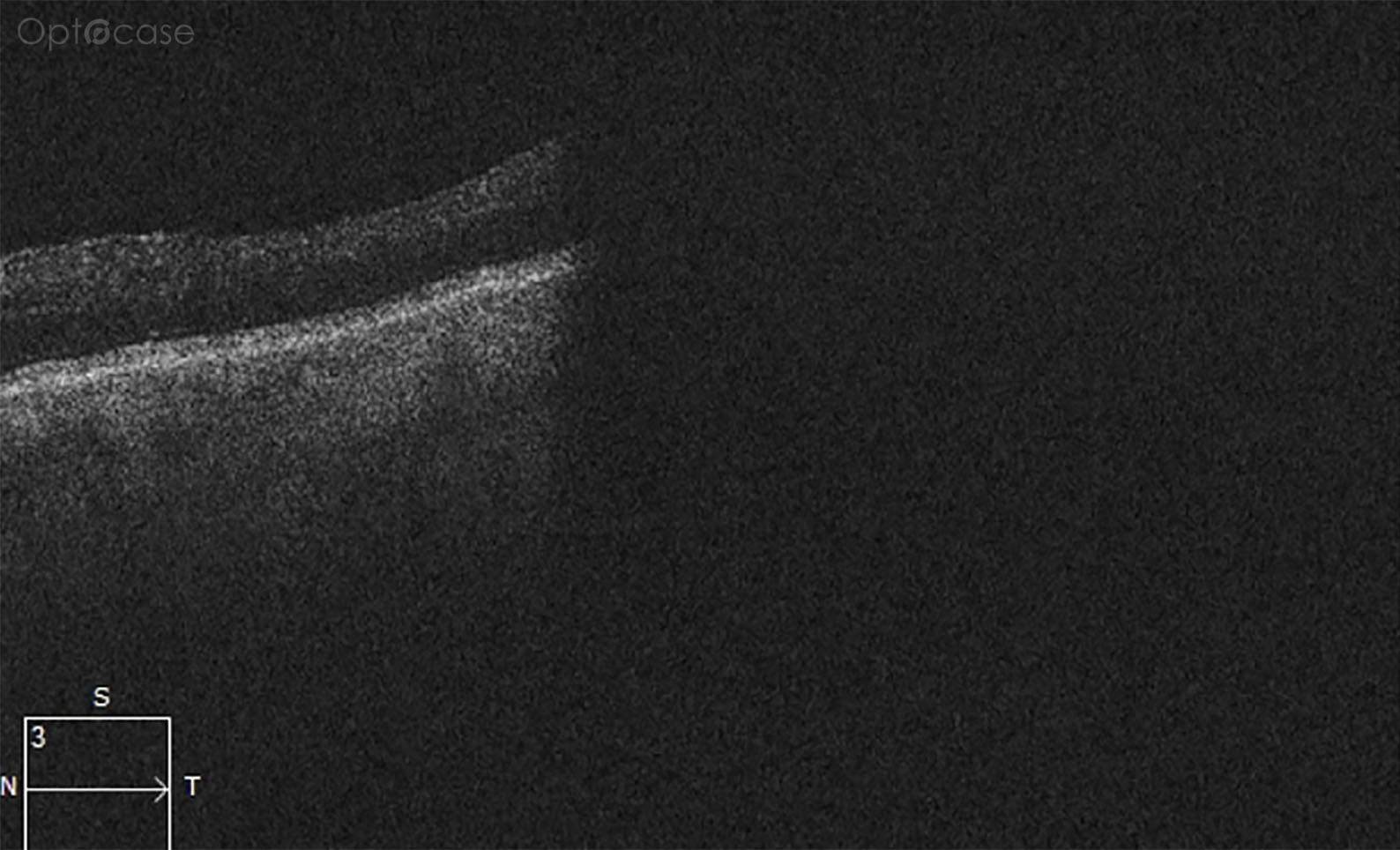 Analysis
There is a very dark area in which there is not light visible to the right of the OCT image. This is because there is significant blockage of the signal. In addition, there is some hyper reflectivity deep to the RPE. The patient was also noted to have significant choroidal elevation.
The patient was diagnosed with hypotension secondary to a glaucoma filtration surgery and a choroidal detachment.
In this tip's accompanying 10 min. video, we'll review:
The differential diagnosis of a deep elevated lesion
How to diagnose a choroidal detachment from a retinal detachment
How a choroidal detachment is managed
OCT Tip
In any person with decreased gain on OCT, think about the possibility of opacification of the lens or vitreous.
Not receiving our tips yet? Subscribe to receive them straight to your inbox.